Keynote Teacher: NAME HERE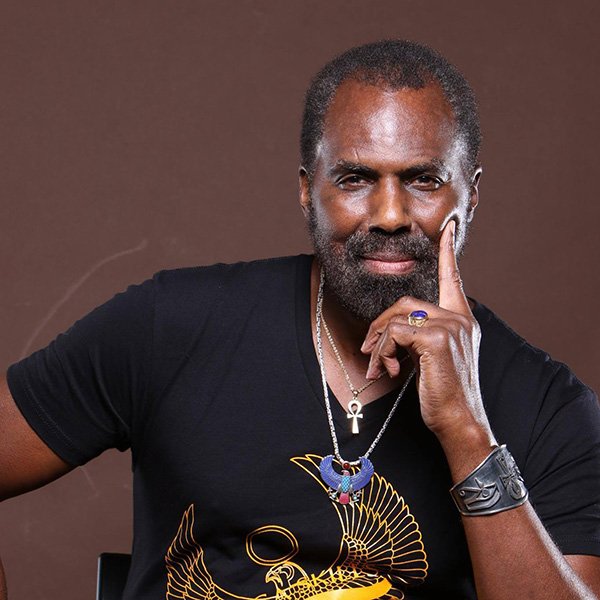 Keynote Teacher: NAME HERE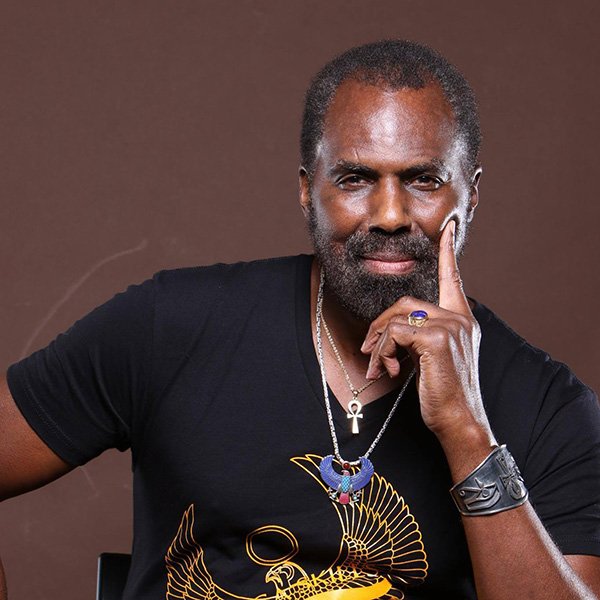 Our amazing teachers and their workshops!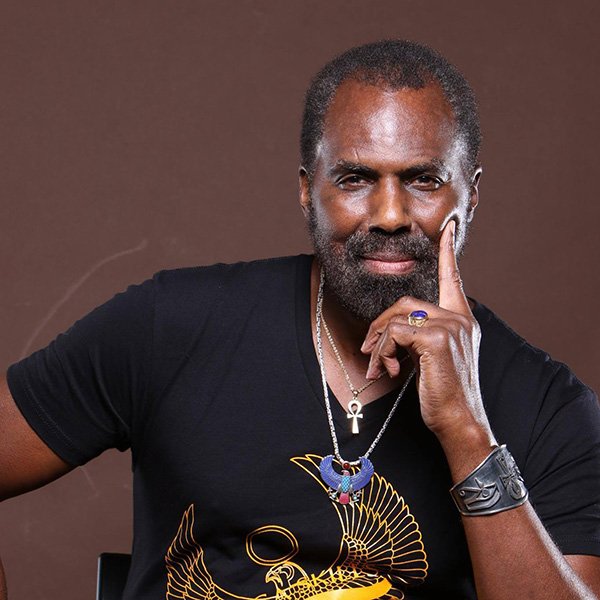 Keynote Teacher
Yirser Ra Hotep
Yirser Ra Hotep is a master instructor of Yoga and the creator of the YogaSkills Method. He is the most senior instructor of Kemetic Yoga in the United States, with over 45 years of experience practicing and teaching. Yirser was involved with the original research and documentation of Kemetic Yoga (Ancient Egyptian or African Yoga), along with master instructor Dr. Asar Ha-pi in the 1970's. He has trained and certified over 5000+ Kemetic Yoga instructors across the globe through his school, YogaSkills School of Kemetic Yoga, and conducts historical/cultural/spiritual tours of Egypt, Ethiopia, Ghana, South Africa and other parts of the African Diaspora.
In this workshop Master Yirser Ra Hotep will lead you into an understanding of the Breath which in ancient Kemet (Egypt) was called Shu. He will instruct on the method of cultivating life force using controlled breathing combined with graceful, flowing geometric movements as seen on the walls of temples in the land of the Pharaohs.
M. Clayton Barrier
RYT-200
Morris Clayton Barrier is a 200 hour Registered Yoga Teacher (RYT) and a native of Durham, North Carolina.  In 2009, Clayton had an interest in providing access to yoga at his alma mater, North Carolina Central University.  He worked through the Campus Recreation and Wellness department and developed the first group fitness classes in yoga.  Clayton also became a certified personal trainer and group fitness instructor through American Council on Exercise.  After teaching group fitness at NCCU off and on for several years, he pursued his YTT and became devoted to the art of yoga and meditation. 
Restorative yoga is by far the most accessible form of yoga.  The body gives into gravity and gives in to the support of various props.
Kiesha, a full-time yoga teacher and trainer, has a respected and well-deserved reputation in the national yoga community. She is Co-Director of the Yoga Retreat for Women of Color™ and a member of the board of directors for Amplify and Activate, a nonprofit community that focuses on yoga as a form of self-care and social justice. 
In addition to teaching through her own I Am Yoga organization, Kiesha has been Yoga Director at Charlotte Family Yoga Center and has taught for the YMCA of Greater Charlotte. She is a Yoga Alliance registered yoga teacher trainer, and has conducted numerous impactful workshops.  She has been featured in  the book Yes Yoga Has Curves and other publications. 
With a graduate degree in Asian studies, Kiesha brings knowledge of Asian philosophy, religion, and language, as well as Eastern philosophy including Taoism, Buddhism, and Hinduism. In addition to being a teacher, she is a wife and mother.  When Kiesha does sit down, she is reading, meditating and breathing.
During this session explore concentration tools to slow your "thinking" down and bring you into focus.  A Yin Yoga practice will be offered where the body is stretched in positions for a period of time.  Breath awareness and meditation techniques will be used to uplift your energy.  During this session blankets, pillows and journals are welcome.  Feel empowered to practice from a chair or bed.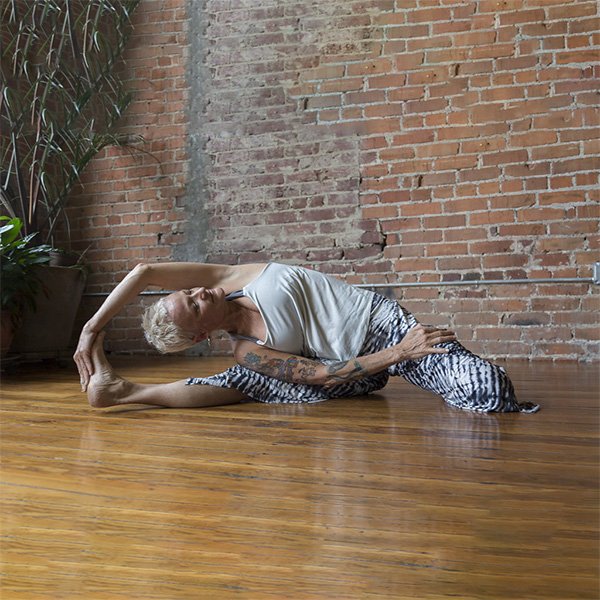 Nina Be, MA
MEd, E-RYT-500, NCC
Hi, I'm Nina Be, the Director of MindBody Centering Yoga @ centering.life.
This world in which we live, trauma is a part of being alive at this moment. Many in pain have been treated by medicines that treat illness, yet have not been empowered to trust their innate ability to create and maintain health.
There's a better way.
My practice has led me to understanding the transformations of trauma in my own life, and the lives of others. I lead from that place, and lead  others to do the same.
Yoga is a living practice, as you may know, and i am one of the first instructors in the country to advocate for trauma-sensitive yoga classes & instruction.Both my Beginners & Advanced Yoga Teacher Trainings provide students with the tools needed to be more trauma-sensitive in our own lives, our own yoga. 
By joining one of the Sunday or Wednesday Wisdom Circles, a personal training program, class or retreat, online or live, you are committing to yourself, to cultivating resilience, and the living practice of acknowledging & experiencing that everything turns to gold.
I believe that you already have what you need to feel and live better. 
These have been explained as the 10 PROMISES , your gift when you sign up for our inspiring newsletters @ centering.life. Many Blessings!
MindBody Centering Yoga and Journaling with 10 promises. A class with yoga therapist and trauma specialist, Nina Be.

Yoga means unity, and is a powerful healing art especially for trauma. My style of teaching yoga has always been to enhance ease and embodiment from the ancient intelligence held in yoga. Recent research has proven that the body keeps the score for our lives. When the mind and body work together, positive narratives can be created that make us feel better about ourselves and the world. This is crucial in these times!

Journaling is a well researched modality that supports integrating the mind, heart and body. Why not bring your journal to your yoga mat?

After guiding thousands of students into grace, I have put together a template of resources called the 10 promises. These promises, named in the yamas and niyamas of yoga, are the innate intelligences that help us get from suffering to sanity. Nina Be's class will be constructed of 10 promises poses with writing breaks for insights into the deeper placed sometimes closed off in the mind, body or heart.

This MBCY experience is guaranteed to lighten your load! 
Shakira Bethea
Artistic healer
Shakira is an artistic healer and wellness space consultant, embodies play and joy. Her work holds space for others to explore radical self-acceptance, build intentional leadership skills, and remember their natural rhythm through rooted practices such as yoga, movement
 and massage therapy & bodywork. Her desire is to uplyft
 and catalyze wellness spaces through social justice with a practice of honesty and truth telling to collectively build trust with self and community members.
Align breath and movement as we acknowledge our differing identities, lean into the authentic self and begin building stronger community relationships. Listen to bodily wisdom and take this flow at your own pace.
My journey in yoga began in the summer of 2016. My back and knee issues became a hindrance in my daily life. Yoga helped me heal my body.  I became passionate to heal and teach the beautiful ancient practice of yoga. It is amazing how yoga is transforming so many lives into good health. Yoga is a tool each one should learn to incorporate in one's life.
Chair yoga is not only limited to seniors. Nor is it for people with limited mobility, Chair yoga is a  new way of keeping fit and healthy for everyone. The chair is a great prop in yoga to help with different poses. It helps in performing deep stretches and side bends. Challenging poses become easy with the help of the chair. See you at my session.
My journey in yoga began in the summer of 2016. My back and knee issues became a hindrance in my daily life. Yoga helped me heal my body.  I became passionate to heal and teach the beautiful ancient practice of yoga. It is amazing how yoga is transforming so many lives into good health. Yoga is a tool each one should learn to incorporate in one's life.
a gentle practice to help you calm your mind and feel grounded. We'll begin with a full body stretch, gradually build strength and finish with a cool down and savasana.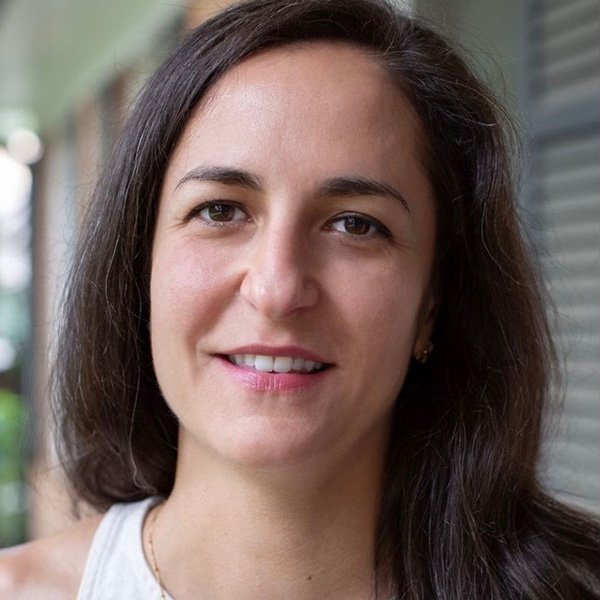 Aubrey Zinaich - KRI Certified Level 1, RYT-500
Aubrey is passionate about helping all people find their inner truth.  Her special interests include mantra, moon cycles, sound current, Kundalini & Buddhist meditation.  Aubrey is inspired by the works of Thich Nhat Hanh, Guru Nanak & The Bhagavad Gita.  She enjoys spending time connecting with like-minded people in her community & working toward creating a more tolerant and open environment where all people can come together to have a voice.  Aubrey developed her love for Kundalini Yoga at a time in her life when stress and anxiety had become almost overwhelming.  She has since realized the power of daily Sadhana/spiritual practice, and she loves to share this with others.  
Kundalini yoga is called the yoga of awareness.  The Kundalini energy is vitality, creativity and consciousness.  As we practice, this energy becomes awakened within us.  Kundalini Yoga combines posture, breath, hand position, sound, chanting and eye focus to produce a powerful experience and a shift in mind, body and spirit.
In this class participants are invited to explore the concepts of what makes Kundalini yoga a Raja form of yoga, by experiencing with an open heart the Bhakti (devotional) nature & Shakti (strength) of their own Higher Self.  Each practitioner will be invited to explore their own inner depths, to vibrate their energetic bodies, and tune their heart strings.  As the energy that lies dormant at the base of the spine becomes ignited a deeper sense of awareness also awakens. You will emerge feeling refreshed, invigorated and present.